Resort Wear!
For those of you planning a winter getaway to a warmer climate, there are some fabulous resort wear items available. I have found a few I think you might like.
For instance, this halter maxi dress would look gorgeous at a beach resort. I love the print, it looks festive and fun. The halter provides an open back for cooler wear.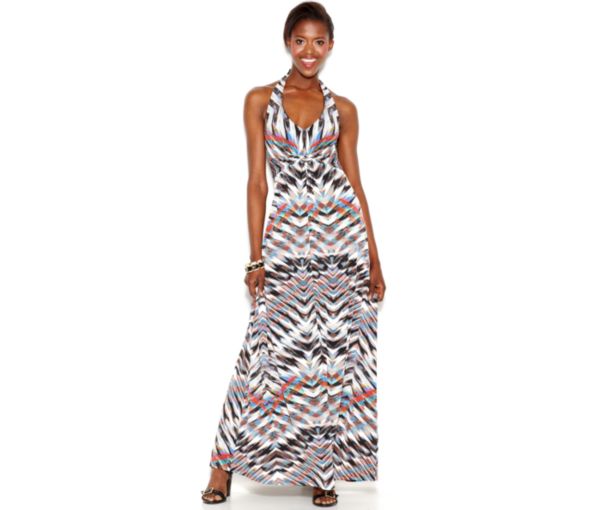 Jessica Simpson
Printed Halter Maxi Dress
$148
Here is another lovely maxi dress. This one is at a bargain price and would also work well as a swimsuit coverup. Notice that both of the maxi dresses have vibrant colors and patterns that will take you away from those gray winter days.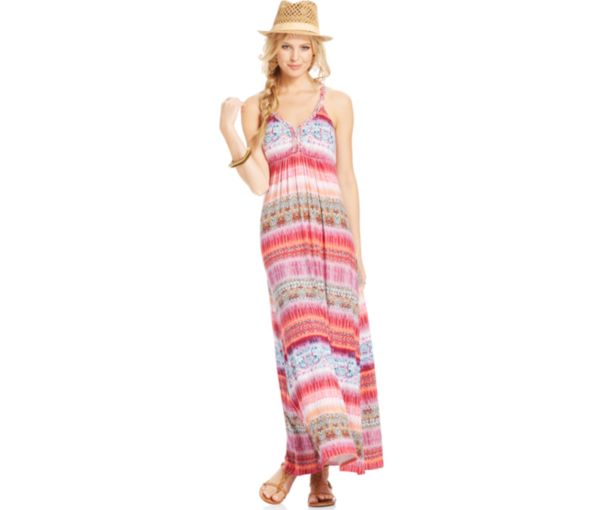 American Rag
Printed Braided-Trim Maxi Dress
$59.50
What's not to love about a swimsuit called a "Miraclesuit"? This one features sultry lattice cutouts at the bust and slimming technology so you'll look and feel amazing at the beach, pool or cruising the ocean!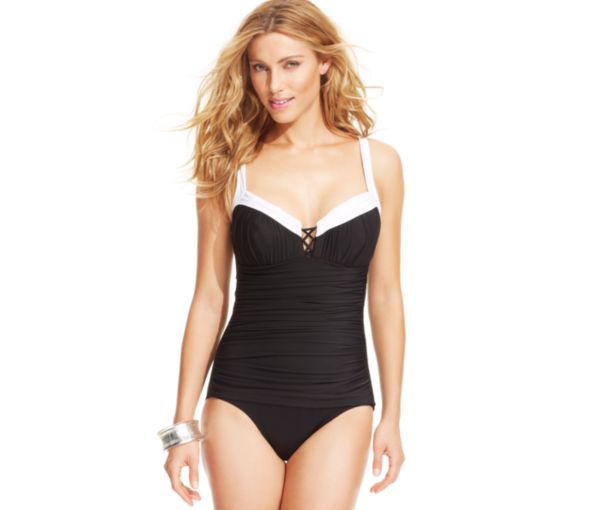 Miraclesuit
Arianna Contrast-Trim One-Piece Swimsuit
$178
If you plan to be in the sun for any length of time you should protect your face from sun damage. A floopy hat it a great way to protect yourself and add fashion flair! This one is such a super price you may want to get one to save for summer even if you aren't planning a winter vacation!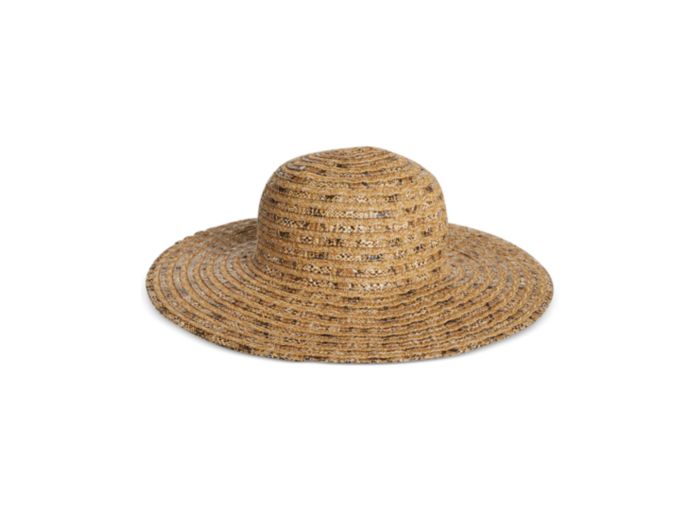 Nine West Python Floppy Hat
$11.99
Dolce & Gabbana sunglasses are designed for the consumer who adores luxury combined with a sensual and contemporary edge. The D&G sunglass collection pushes the fashion envelope, featuring a strong, stylistic identity and extraordinary detailing. D&G is for those who use fashion as a way of defining their own unique personality, status, and style.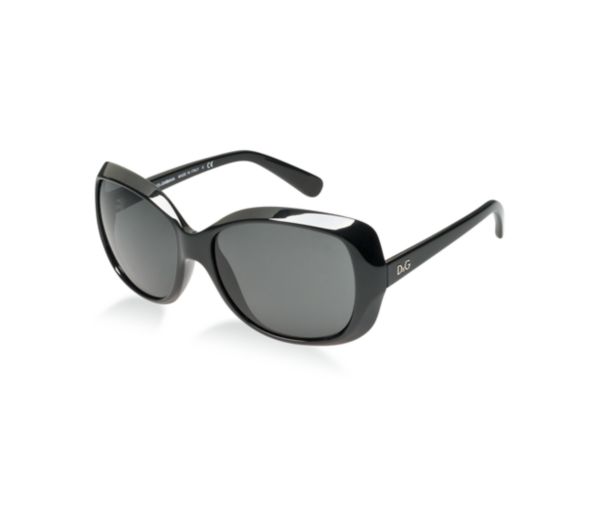 Dolce & Gabbana Sunglasses
$89.98
The jeweled accents of these beautiful sandals make them almost too pretty for the beach! But then again, it's always nice to have pretty shoes, no matter where you are. Wear these sandals with your swimsuit or maxi dress.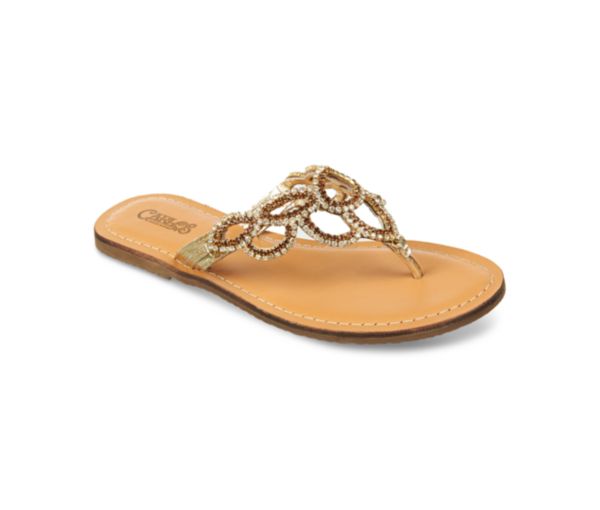 Carlos by Carlos Santana
Alberni Thong Sandals
$79
Ok, so let's see, maxi dress, check. Swimsuit, check. Floppy hat, check. Sunglasses, check. Sandals, check. What am I missing? Oh yes, the trip. I haven't planned a vacation yet. If you haven't already booked your beach vacation, check out the links below from
BookIt.com
. These great money saving offers will help you find the best rates on beach vacations. They are sorted by those expiring first at the top row, continuing down the next row, etc. If you are searching for a particular location, hit CTRL-F keys on your keyboard and type the name of the location in the box to search for the location from your brower. Have a great trip!
All of the clothing and accessories featured today are available at Macys.
Click here to access all of Macys' current coupons and save money!
Or simply click on one of the featured items above to go directly to the Macys product page for that particular item.