Slim Up!
The Christmas holiday is over and many of us over indulged in those tasty treats. So your New Year's Eve resolution may be to get fit and loose weight. If this is the case you can find some deals to help you keep that resolution.
For instance, Target has
up to 40% off Treadmills.
That's a huge savings! A treadmill is a good way to get in shape during the winter since you may not want to get out in the cold to exercise. You can read a book, or watch TV while you workout!
Target also has
up to 25% off Yoga Mats & Accessories.
Dream Yoga Slate Blue Mat with Green Tree of Life
And you can
save up to 20% on C9 by Champion® Activewear for the family.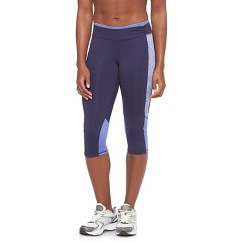 C9 by Champion® Women's Premium Knee Legging
Lastly, Target wants you to
mix up 2015 with deals on Blenders & Juicers
Shape up and get healthy for the New Year and celebrate 2015!