Click on the images and links to shop!*

*This post contains affiliate links and I will be compensated if you make a purchase after clicking on my links and images.

GUESSkids has adorable clothing for everyone from newborn to big kids. And now through November 10, you get an additional 15% off your order when you use the promo code WINTERIZE!

She'll be ready for cool weather in this hip hoodie and leggings set. Adorable ruffles, polka dots and a peplum make for a perfect style statement.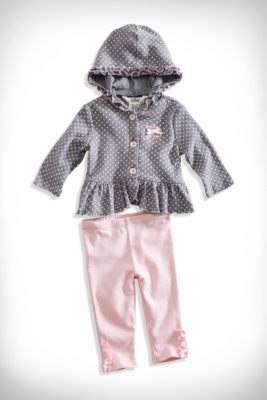 Newborn Girl Ruffle Hoodie and Leggings Set (0-9M)
GUESSkids upgraded their classic denim fit with cool reverse piecing and a bleached graphic. This is a pair of jeans that goes with everything.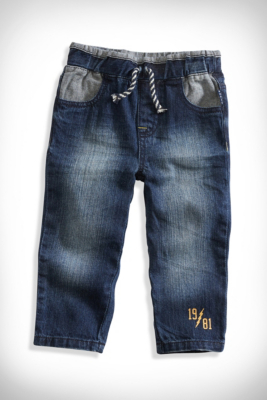 Baby Boy Pieced Slim Jeans (12-24M)
Keep your little diva ahead of the trends this season with this must-have sweater. Chic faux-fur and edgy faux-leather trim give it an endless supply of style.
Little Girl Faux-Fur and Faux-Leather Sweater (2-6x)
She'll love to spin and twirl in this adorable two-fer dress. With a chambray denim top, metallic-accented leopard print and a high-low hem, this dress is a year-round must-have.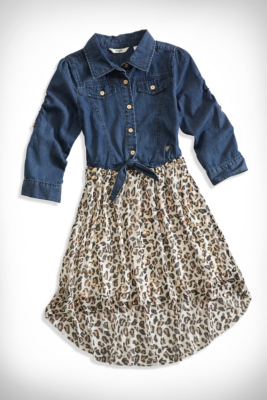 Big Girl Metallic Leopard Two-Fer Dress (7-16)
Featuring color-blocked nylon panels, this hoodie makes every outfit so much cooler. It's a layer he'll love to show off this season.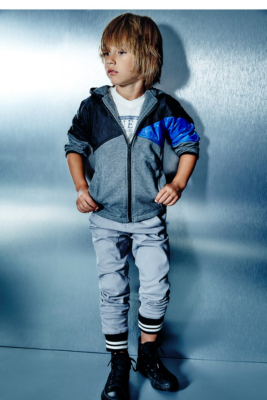 Little Boy Mixed-Media Hoodie (2-7)